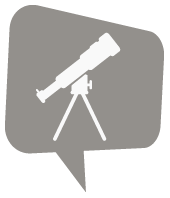 ABOUT US
WHO WE ARE
PreciseParts started operations in 2002 in Miami, United States. We ship to more than 3000 customers in 54 countries on 5 continents, and we count among our clients some of the best astro-photographers on this planet!
We make precision custom adapters.
With Build-An-Adapter, our innovative adapter builder, unique custom adapters can be designed and ordered online in just a few clicks or taps.
Our specialty is making high quality custom adapters with fast turn around for astronomy and astrophotography although we also occasionally make parts for other fields.
All our products are custom CNC machined, one at a time. We do not carry off-the shelf inventory.